Voices Together! is our upcoming show on October 6th at 7:15pm,
featuring 2005 International Champions The Buzz!
Brown Paper Tickets Ticket Widget Loading...
Click Here to visit the Brown Paper Tickets event page.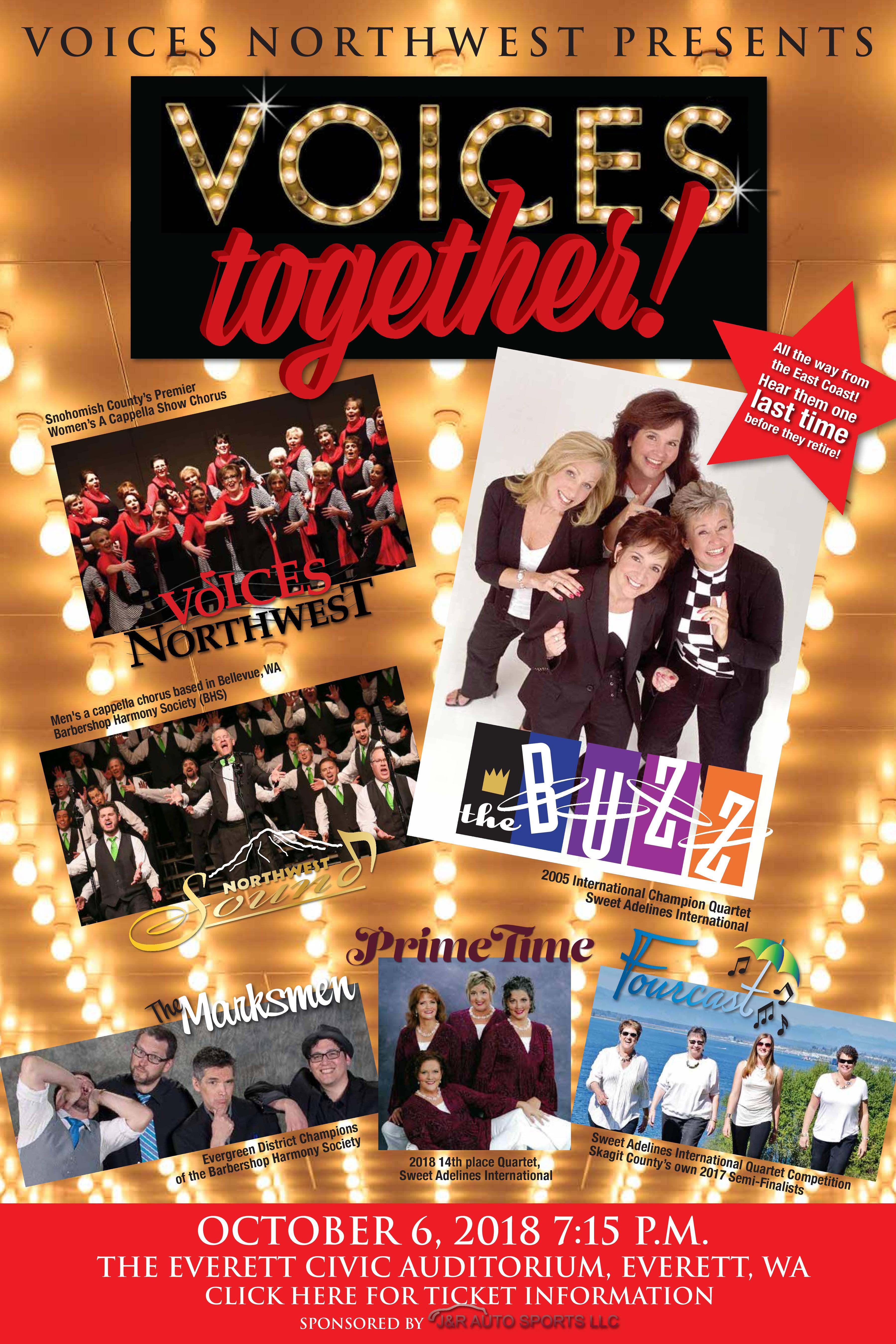 Don't know much about The Buzz?? Check out their website at www.thebuzzquartet.com!
We are also featuring Barbershop Harmony Society's Bellevue Chapter, Northwest Sound! Check them out at www.northwestsound.org!
And, you won't want to miss our other performing quartets, PrimeTime, The Marksmen, and Fourcast!
Want to purchase an advertisement in our Voices Together Program? Please click here for order form.
Questions?  email  [email protected]