Here are a number of ways you can support Voices Northwest when you do your normal, everyday shopping. Click on the images below to learn more. Thanks again for supporting Voices Northwest Chorus!!
AmazonSmile is Amazon's community support program. You can shop at AmazonSmile using your existing account.
---

eScrip is a charity program whereby you can register your credit card, shop many stores, and dine at your favorite local restaurants, all the while supporting our chorus. Once you have signed up for escrip, you can download their free Benefit Mobile app for iphone or Android, and pay at a large number of familiar merchants using digital gift cards on your phone, all benefitting the chorus.
---

iGive is another charity program whereby you can shop at more than 2200 popular online stores, and a portion of your purchase will be donated to us.
---

This is Fred Meyer's reward program. Your rewards card can be linked to our non-profit organization so that we receive a percentage of your purchases. Your personal points and rewards are unaffected.
---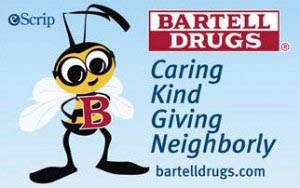 Bartell's card can be linked via iGive to donate to our chorus every time you shop.